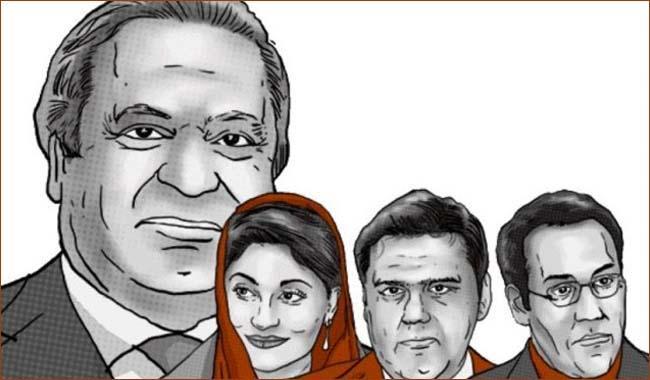 ISLAMABAD: Former prime minister Nawaz Sharif, his daughter Maryam Nawaz and son-in-law Captain (r) Safdar will again appear before accountability court in National Accountability Bureau's (NAB) references today (Wednesday).
Whereas, Hassan Nawaz and Hussain Nawaz are likely to be declared absconders during today's hearing as they have not appeared in the court even after being repeatedly summoned.
Deposed prime minister Nawaz Sharif has been indicted in in all three corruption references regarding Avenfield properties, Azizia Steel Mills and Flagship Investment, while Maryam Nawaz and her husband Captain (r) Safdar were indicted in reference regarding Avenfield properties alone.
As per details, it will be 12th hearing of Avenfield properties and Azizia Steel Mills references and 13th hearing of the Flagship Investment reference.
Ousted prime minister Nawaz Sharif appeared before accountability court on five occasion while Maryam Nawaz and Captain (r) Safdar on seven times.
The accountability had also summoned two prosecution witnesses Sidra Mansoor of Securities and Exchange Commission of Pakistan (SECP) and Jahangir Ahmad of Federal Board of Revenue (FBR) to appear in the court today to record their statements.
Source:: The News International – Latest news
(Visited 2 times, 1 visits today)