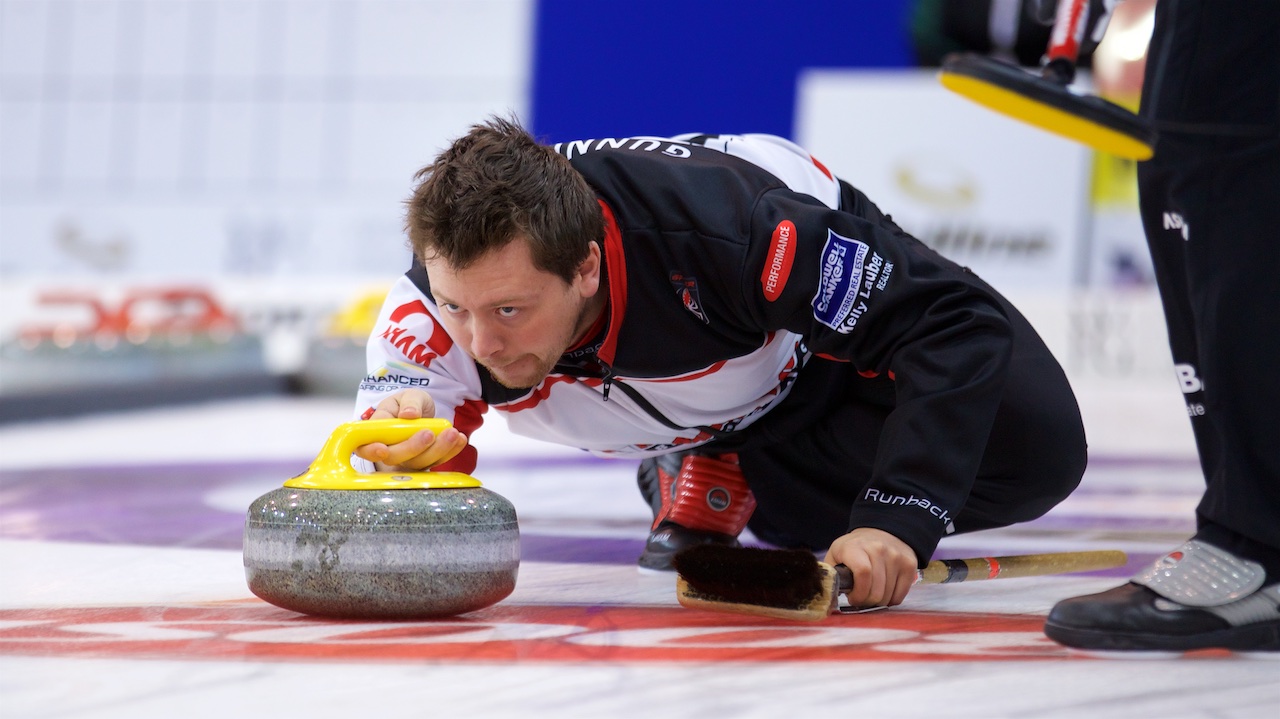 SAULT STE. MARIE, Ont. — Jason Gunnlaugson doesn't mind playing the heel role at the Essar Centre.
The Winnipeg native embraced being the villain Tuesday night upsetting hometown hero Brad Jacobs 6-3 during the second draw of the Boost National.
Gunnlaugson, who captured the Tour Challenge Tier 2 title in September, won the pre-game shootout to start with the hammer, but couldn't get the offence going with bagels on the board for the opening few ends.
It was the defending champion Jacobs who struck the scoreboard first stealing two in the fourth end. Jacobs, the 2014 Olympic gold medallist, narrowly missed three rocks to make a great hit and roll under cover to sit a pair and Gunnlaugson came up short.
A draw for two in the fifth made things all square and the tables turned in the sixth as Gunnlaugson stole a couple of his own to swipe a 4-2 lead when Jacobs missed the mark.
Team Jacobs gives up a steal of 2 in the 6th & @TeamJGunns swipes a 4-2 lead #GSOC #BoostNational #curling pic.twitter.com/p9bouO5W4h
— Grand Slam Curling (@grandslamcurl) November 15, 2017
With one rock appearing to bite the edge of the house in the seventh, Jacobs gambled with a hit and stick for a possible deuce. However, a measurement determined the stone was actually outside, Jacobs was forced to just a single and lost the hammer for the final frame.
Gunnlaugson fired a rocket with his last coming home in eight to rip out both of Jacobs' stones in the house and tack on another two points.
Whoa! @TeamJGunns gets the double takeout to secure a 6-3 win over Jacobs! #GSOC #BoostNational #curling pic.twitter.com/7UoJDTnRDW
— Grand Slam Curling (@grandslamcurl) November 15, 2017
Elsewhere, …read more
Source:: Sportsnet.ca
(Visited 5 times, 1 visits today)