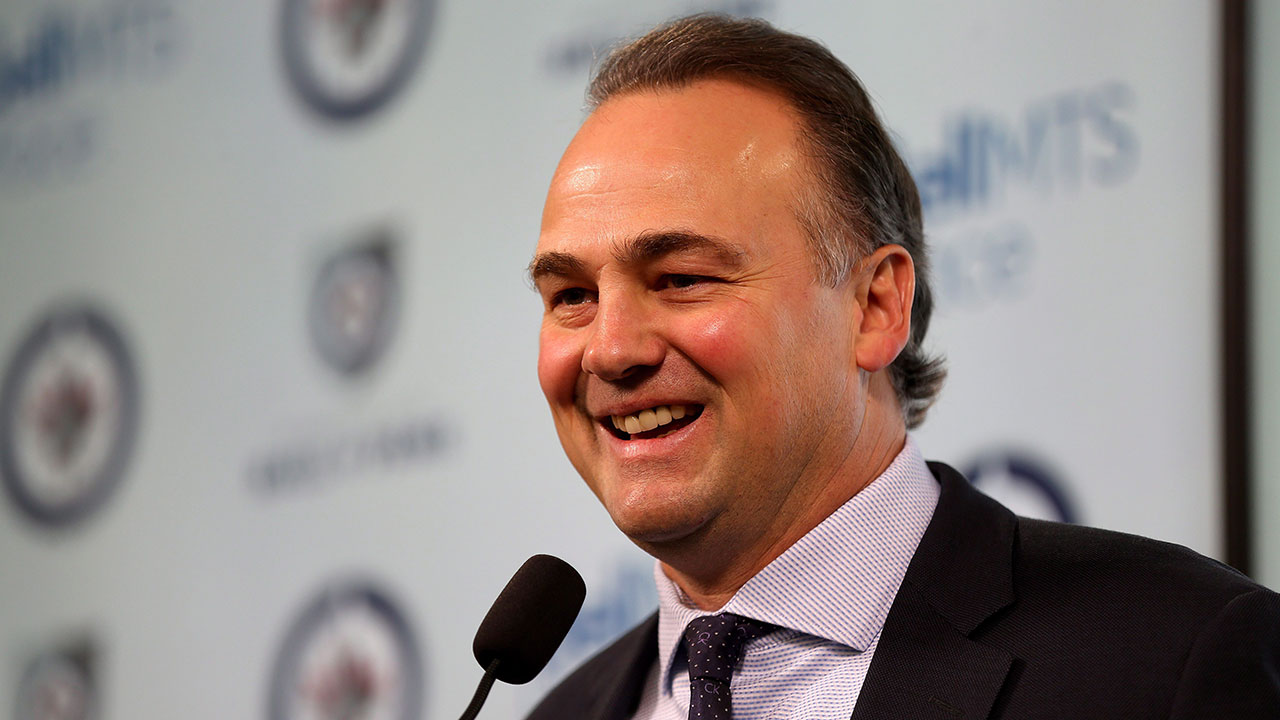 From crushing playoff losses to soaring international triumphs, Dale Hawerchuk has a lot to reflect back on when it comes to the Winnipeg Jets chapter of his NHL career. But on the occasion of his enshrinement into the Jets Hall of Fame, 'Ducky' simply sounded like a hockey guy still in awe over his hockey life.
"Everyday being in the NHL, man," said Hawerchuk when asked if one Winnipeg memory stood out above the rest. "I was the only guy from my street who made it; we all wanted to make it."
Hawerchuk — whose nickname was cheeky commentary on a unique skating stride — did much more than that. In 713 games with the Jets, he registered 379 goals and 550 assists for 929 points. On Tuesday night, he stood beside two other members of the Jets Hall of Fame — Anders Hedberg and Ulf Nilsson — and watched his No. 10 ripple in the Bell MTS Place rafters.
"Everything about the Jets was huge to me," said Hawerchuk, who spent five seasons wearing the 'C' in Winnipeg. "Not many guys make the NHL at 18 and I can tell you, the first two weeks [of training camp], I didn't think I was going to make it [either]."
That, of course, was never going to be the case. And while the first overall pick in the 1981 draft surely would have done just fine wherever he landed, Hawerchuk — who now coaches his son, Ben, with the Ontario Hockey League's Barrie Colts — clearly feels his career was enhanced by landing in Winnipeg.
It was a reciprocal relationship.
Winnipeg won just nine games in 1980-81 during the club's second season in the NHL. Then along came Hawerchuk, who won the Calder Trophy thanks to 45 goals, 58 assists and 103 points, as the Jets secured …read more
Source:: Sportsnet.ca
(Visited 3 times, 1 visits today)