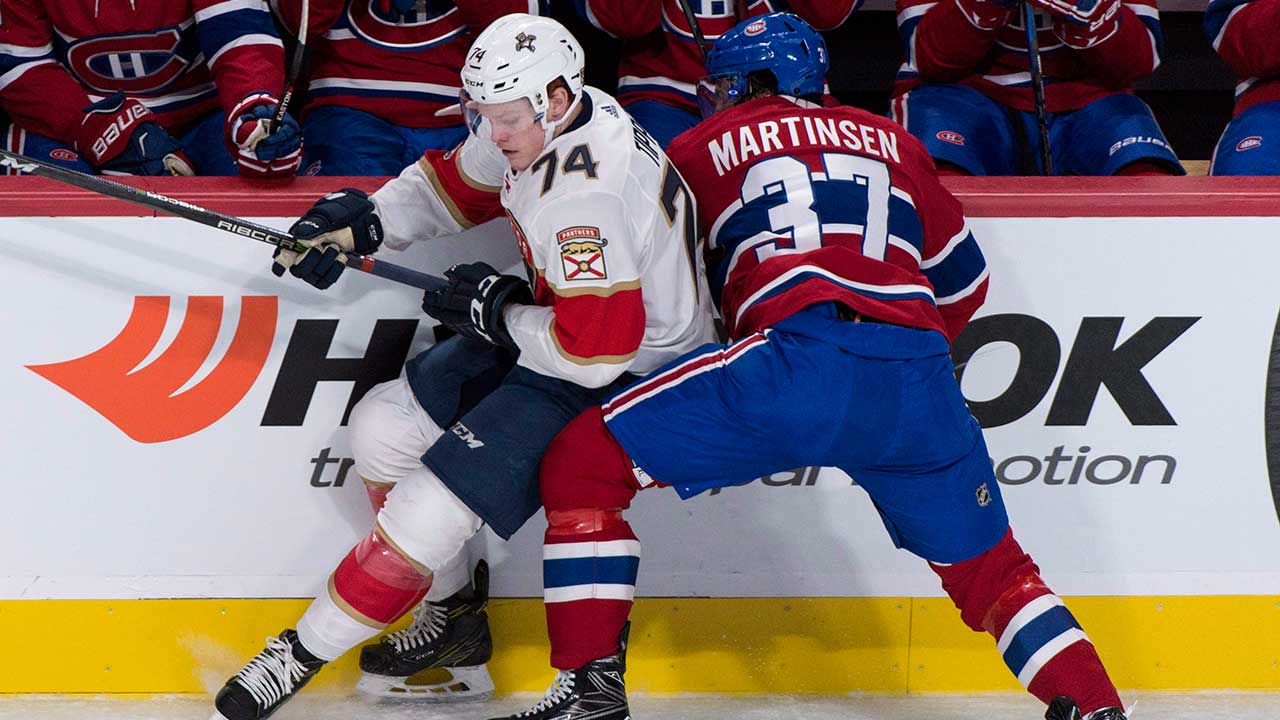 MISSISSAUGA, Ont. — After a brief taste of NHL life, Owen Tippett has a new appreciation for the work required to be successful at the next level.
On Sunday evening, with many of his teammates long gone after the Mississauga Steelheads dropped a 4-2 decision to the Hamilton Bulldogs, the Florida Panthers prospect was putting himself through a post-game workout.
"They're coming to the rink ready to work, it's their job," Tippett said of his Panthers teammates. "You just want to be able to learn and understand that.
"They've obviously been pros for a while and just want to see what it'll take and what I should be doing to be playing at that pro level."
Over the first six weeks of the NHL season, Tippett appeared in seven games with the Panthers. He made his debut on Oct. 17 in Philadelphia and scored his first goal in a win against Anaheim on Oct. 26.
The 18-year-old also watched six games as a healthy scratch to get a better understanding of the systems implemented by rookie head coach Bob Boughner.
On Nov. 6 the Panthers decided to return the Peterborough, Ont., native back to his OHL club to further his development. Tippett admitted the 10-game threshold before his NHL entry-level deal kicked-in was a distraction at times while in Florida.
"I just knew the deadline was the nine games sort of thing, we were just going off of that," he said. "I didn't really see it coming, I might've had an idea, obviously it's in the back of your mind with that nine games, but it was just something that kind of happened.
"It is (tough). …read more
Source:: Sportsnet.ca
(Visited 2 times, 1 visits today)