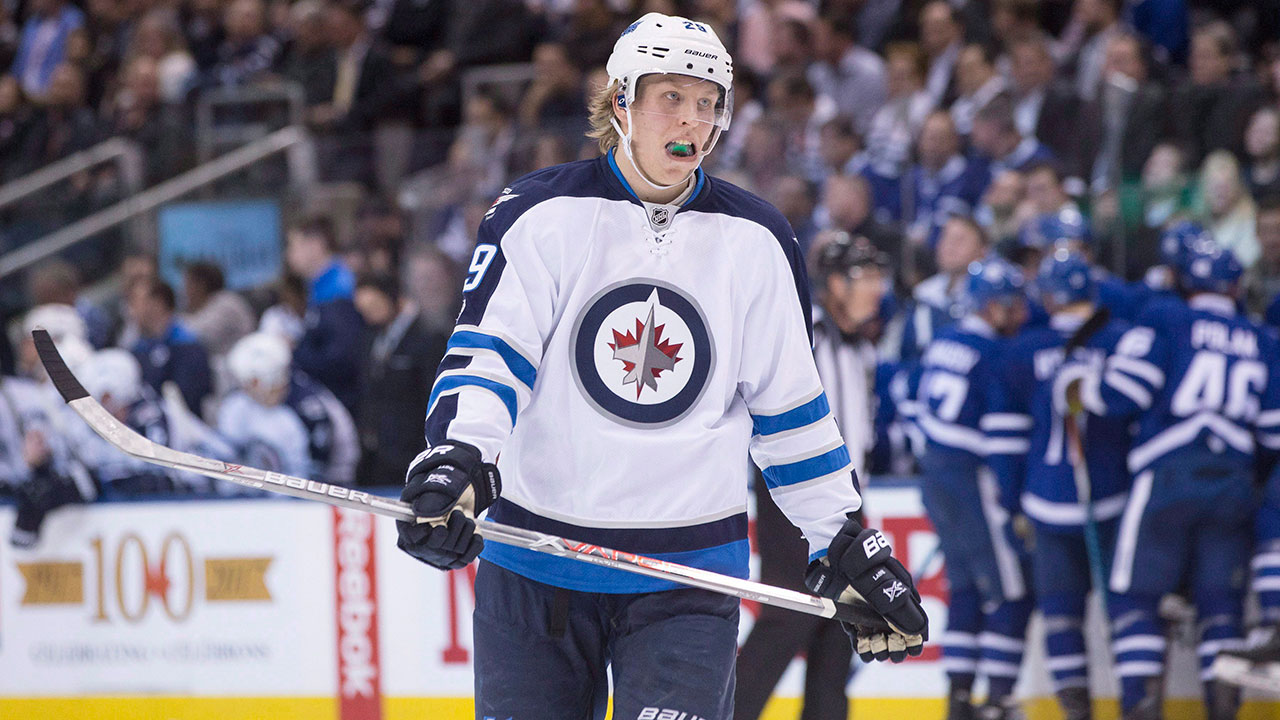 Two weeks ago, prior to a Nov. 2 game against the Dallas Stars, Patrik Laine was struggling through a four-game goalless drought and a period in which he had just two goals in seven games.
"I feel like I can't do many positive things on the ice," Laine said. "The team is winning, that's always good, but it would be nice to help the team."
Patrick Laine brutally honest about low confidence he has right now. Asked what he's struggling with he said "ice hockey," aka everything.

— Sean Reynolds (@snseanreynolds) November 2, 2017
He scored that night and has in each game since, now enjoying a five-game goal streak over which time he has six points.
Laine talked about busting out of his slump with a streak using a quote reminiscent of the one Michael Scott took from Wayne Gretzky about missing 100 per cent of the shots you don't take.
"Just try to shoot a lot," Laine said. "That's the key, because if you're not shooting you're not scoring."
Indeed, the sniping Finn has been shooting much more lately. In the last goalless game before this run, Laine failed to register a shot for the first time this season, something he did just four times as a rookie. In his first 11 games of this season, Laine was averaging 2.72 shots per game, but is averaging 4.2 per game over his last five.
if ( "1" == true && 'undefined' !== typeof window.getIndexAds ) {
var so = {preroll:{1:{1:{siteID:191888},2:{siteID:191889}}}};
adServerUrl = window.getIndexAds( 'http://pubads.g.doubleclick.net/gampad/ads?sz=640×360&iu=%2F7326%2Frogers.broadcast%2FSportsNet.Sportsnet%2FVideo&ciu_szs=300×250&impl=s&gdfp_req=1&env=vp&output=vast&unviewed_position_start=1&ad_rule=1&vid=5642661805001&cmsid=384', so, permalink);
} else {
adServerUrl = "http://pubads.g.doubleclick.net/gampad/ads?sz=640×360&iu=%2F7326%2Frogers.broadcast%2FSportsNet.Sportsnet%2FVideo&ciu_szs=300×250&impl=s&gdfp_req=1&env=vp&output=vast&unviewed_position_start=1&ad_rule=1&vid=5642661805001&cmsid=384";
}
Source:: Sportsnet.ca
(Visited 3 times, 1 visits today)