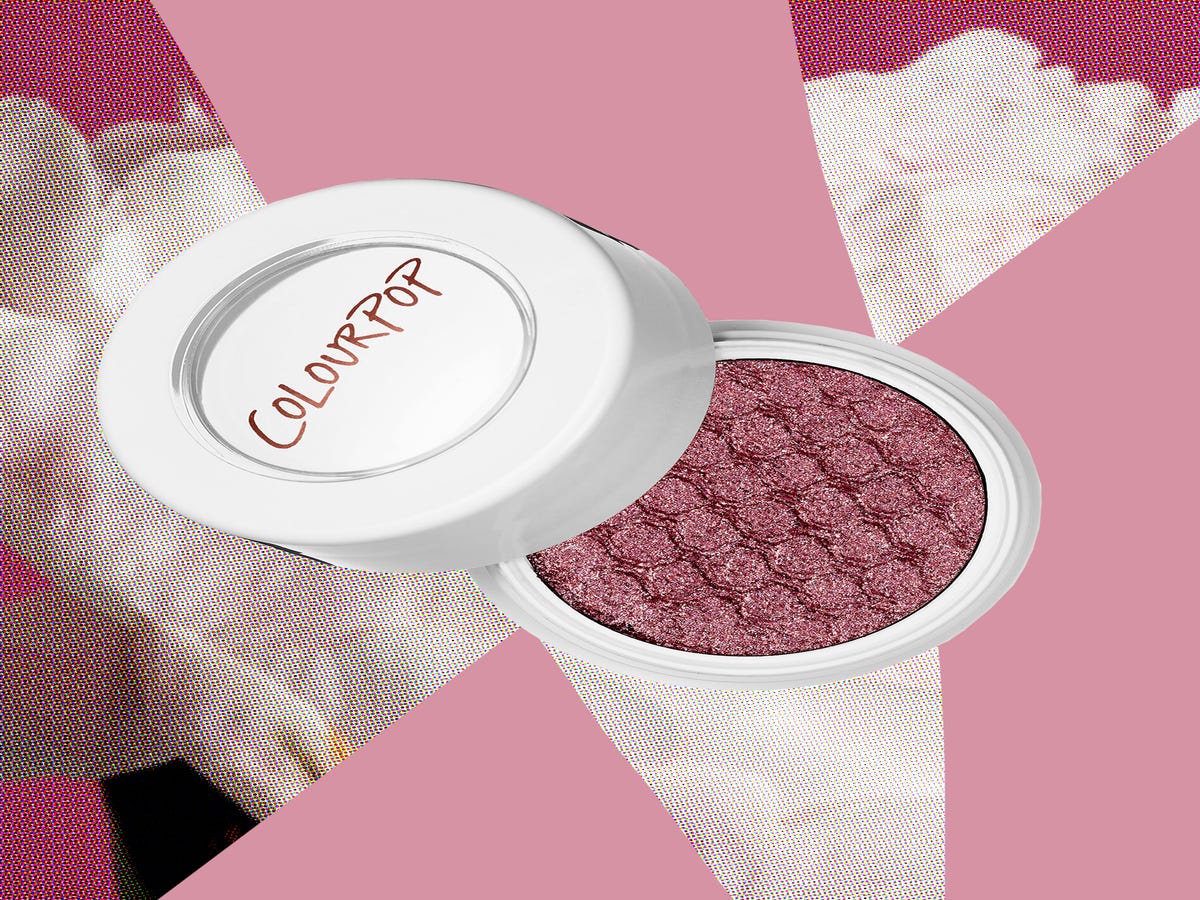 There's nothing like the dramatic, near-wet effect you get from a ColourPop eyeshadow. From gold glitter to royal blue, we know how each pigment is picked, blended, and pressed into pans (because we're huge fans, and had to find out how it's made). And if you too can match the signature quilted texture on the surface of each color to a ColourPop product, then you are going to appreciate the BOGO flash sale that just dropped on the brand's website today. It's buy one shadow, get one free.
There's the purple Crown Jewel, the shimmery pale pink Prickly Pear, the burgundy Pinky Promise, and dozens more — basically, if you're a fan of cheeky beauty product names and impressive color payoff at a great price, you're going to want to jump on this deal. ColourPop Cosmetics shared the news on Instagram next to an artsy photo of its shadow compacts with the caption: "Time to stock up on your favorite super shock shadows during our BOGO ✨ use code SHADOWGO."
A post shared by ColourPop Cosmetics (@colourpopcosmetics) on Nov 14, 2017 at 9:20am PST
Here are the details: First and foremost, when you buy one regularly-priced eyeshadow, you get one free. (Unfortunately that means the ones on sale are not included in the deal.) You can choose from its Super Shock Shadows, Pressed Powder Shadows, Pressed Pigment Shadows, and Super Shock Pigment Shadows — which still gives you more than 20 shade options. Even though there's a limit of five free eyeshadows per customer, that means you can get up to 10 pans for the price of five when you enter the promo code "SHADOWGO" at checkout.
But you have to act today, because at the stroke of midnight pacific time, the BOGO sale ends — …read more
Source:: Refinery29
(Visited 1 times, 1 visits today)