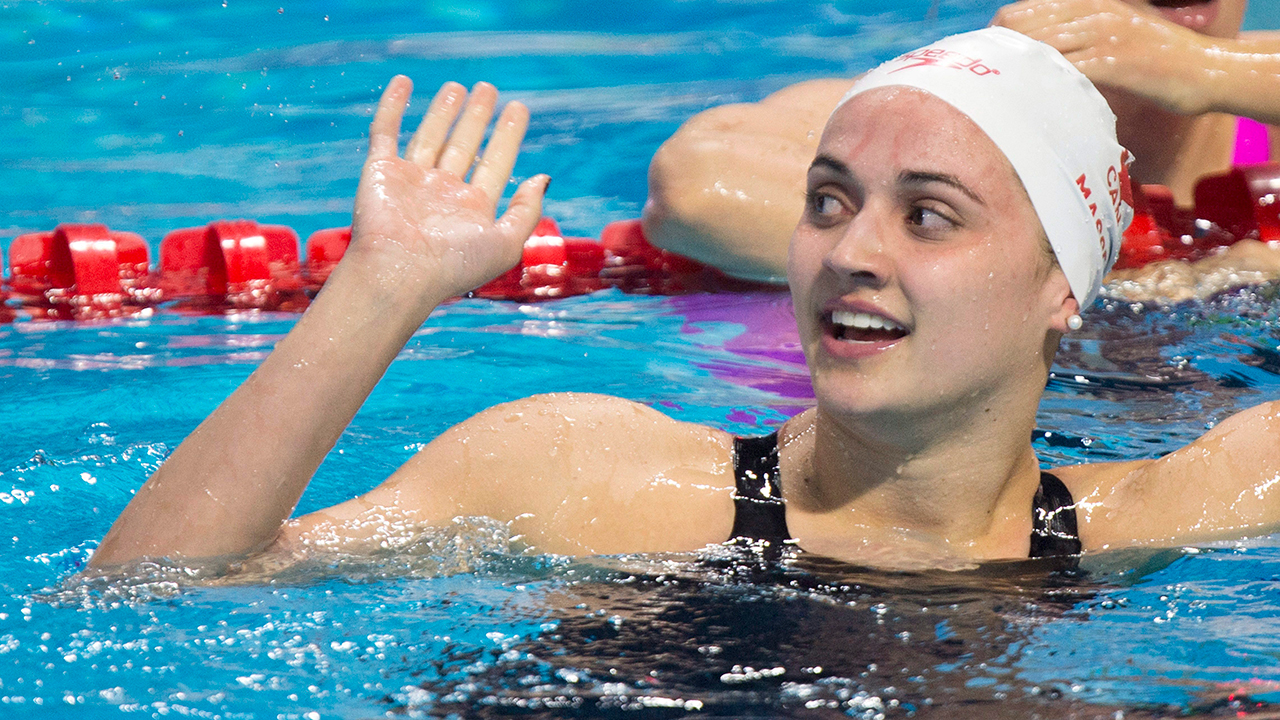 By Aaron Hutchens
It's a nearly impossible balancing act for Kylie Masse to keep up with university, swim practices, and hanging out with friends. On rare occasions, the school gods work in her favour. Last year, for example, she took a course about the Olympics, studying its history, problems, achievements and influence. Masse had a rare advantage over the rest of the class: she just got back from competing at the 2016 Games in Brazil.
For a first assignment, the students were instructed to do a profile on an Olympian, someone who had done something special at the Games.
"I texted Penny [Oleksiak]: 'Hey, I'm going to do my project on you,' " Masse remembers. Needless to say, Masse says she got a mark in the 90s for the report on her swimming compatriot and Canada's youngest Olympic champion ever. Not many students can boast about having that kind of access to a gold medallist.
Masse, meanwhile, boasts a very impressive trophy case of her own: Canadian Interuniversity Sports (CIS) Female Athlete of the Year in 2015-16, Olympic bronze in the 100-m backstroke at the 2016 Rio Games, and a world record time in the same event that earned her gold at the 2017 World Aquatics Championships in Hungary.
Masse is a bona fide star in the water. And yet, when she's walking about the University of Toronto campus, she's just another kinesiology student hoping her favourite window seats on the fifth floor of Robarts Library aren't occupied when she needs to study. She doesn't have a lot of free time to waste on finding a good seat to do homework—not with classes, morning swim practices, afternoons in the weight room, evening swim practices, media requests, out-of-town competitions, and—if she's lucky—dropping into the occasional dance class with friends.
"With school friends, those outside of swimming, …read more
Source:: Sportsnet.ca
(Visited 2 times, 1 visits today)