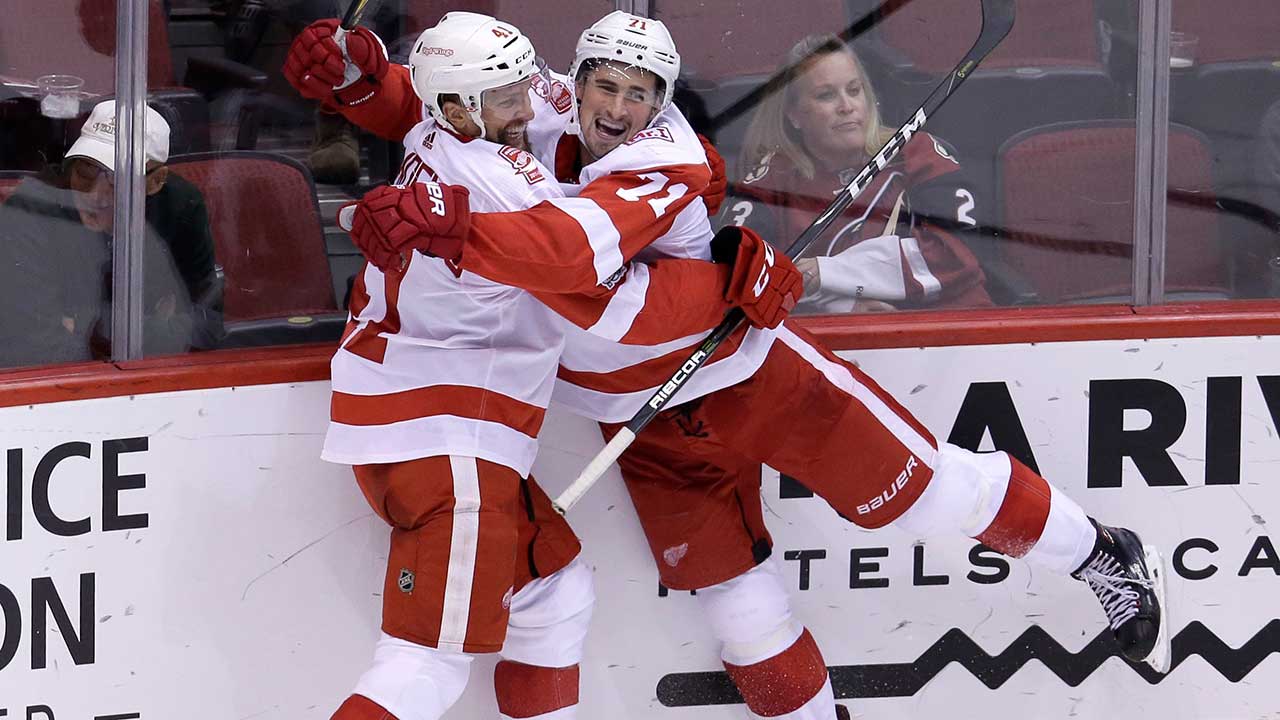 GLENDALE, Ariz. — Luke Glendening broke a tie with a short-handed goal with 3:24 left and the Detroit Red Wings beat the winless Arizona Coyotes 4-2 on Thursday night.
Dylan Larkin got the assist on Glendening's goal, his second of the night, after Red Wings goalie Jimmy Howard made a flexible save at the other end. Howard finished with 33 saves.
Frans Nielsen sent in a long empty-net goal with 1:34 to go to seal Detroit's third victory of the season. The Coyotes have one point through four games.
Martin Frk and Henrik Zetterberg also scored for Detroit.
Clayton Keller scored twice for Arizona, with Max Domi assisting on both.
Louis Domingue came off the bench to make 21 saves for the Coyotes. Domingue has played in three of the first four games of the season.
Arizona had a 5-on-3 power play for 90 seconds in the first period, but the Red Wings survived that stretch and were 3 for 3 on the penalty kill in the first.
Anti Raanta, who gave up three goals in the first 6:15 of the Coyotes' 5-2 loss at Vegas on Tuesday night and was pulled from net, held the Red Wings scoreless on nine shots in the first period. He blocked a wide open attempt from Nielsen with 4:19 to go.
Raanta did not start the second period, however, due to what was announced as a lower-body injury.
Keller stuffed in a rebound off a shot from close range by Jordan Martinook at 6:12 of the second, giving the Coyotes a 1-0 lead and their first power-play goal …read more
Source:: Sportsnet.ca
(Visited 3 times, 1 visits today)