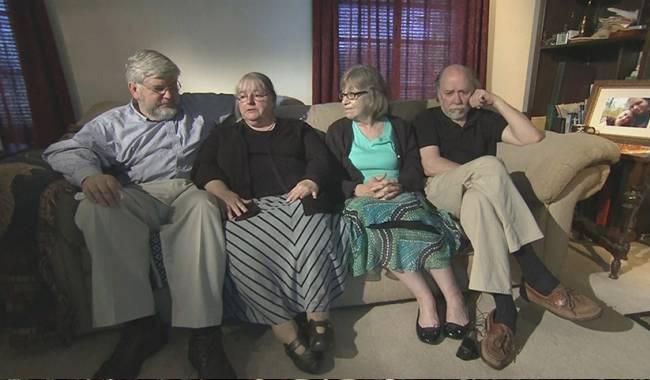 KARACHI: The parents of US-Canadian couple offered thanks to the Pakistani soldiers who had risked their lives to rescue the family held hostage in Afghanistan by the Taliban.
While talking to media, Linda Boyle said she and her husband Patrick had spoken to their son Joshua by telephone after his release. "That's the first time in five years we got to hear his voice," she said. "It was amazing."
They shared to media that Joshua had said his children are looking forward to meeting their grandparents, adding that they are also excited to see their son and his family within days.
Canadian Joshua Boyle, his American wife Caitlan Coleman and their children were rescued by the brave soldiers of Pakistan's Army after five years who were held hostage in Afghanistan by the Taliban group.
Boyle called his parents early Thursday morning to tell of their rescue. He also told his father that they've had a third baby in custody, a little girl who was born two months ago.
The family is still in Pakistan and plans are underway to fly them home.
The success underscores the importance of timely intelligence sharing and Pakistan's continued commitment towards fighting this menace through co-operation between two forces against a common enemy.
Source:: The News International – Latest news
(Visited 5 times, 1 visits today)