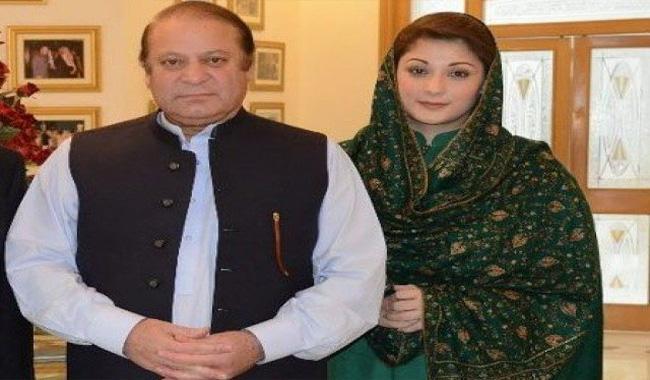 ISLAMABAD: An accountability court judge on Friday adjourned hearing of references against Nawaz Sharif, Maryam Nawaz and Capt (retd) Safdar to October 19 after a group of lawyers caused commotion in the court.
According to Geo News, Judge Bashir Ahmed left the courtroom as one of the protesting lawyers with a head injury managed to enter the court room.
The lawyers were protesting outside the court after they were not allowed to attend the hearing.
Speaking to media outside the court, Maryam Nawaz called on the interior ministry to look into the matter. She said the lawyers should have been permitted to attend the hearing.
Nawaz Sharif, his daughter Maryam Nawaz and son-in-law Captain (retd) Safdar were expected to be indicted today in the Flagship Investments, Avenfield Apartments, Al-Azizia Steel Company and Hill Metal Establishment corruption references.
Sharif's sons Hassan and Hussain will be summoned once again and their warrants have been affixed on the walls of NAB court.
Source:: The News International – Latest news
(Visited 5 times, 1 visits today)