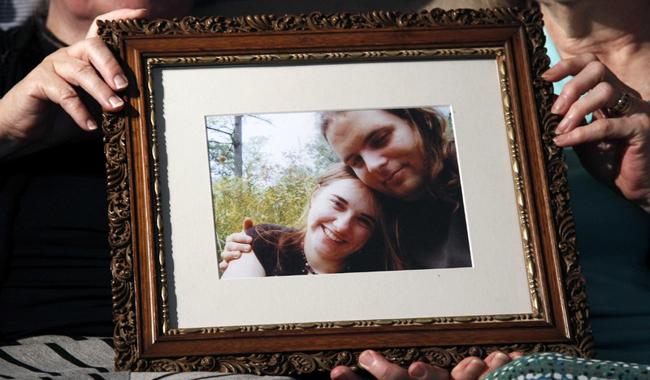 WASHINGTON: She was a small-town American woman yearning to explore. He once married a Guantanamo inmate´s sister.
Together they backpacked into war-ravaged Afghanistan, were taken hostage, and bore three children in captivity before their shock rescue.
Caitlan Coleman and her Canadian husband Joshua Boyle´s ordeal has remained largely a mystery, and one of the strangest hostage dramas since the day they were snatched by a Taliban-affiliated group in 2012 and spirited away to a hideout in Pakistan´s semi-autonomous tribal belt.
Five years after their capture, during which a 2016 hostage video showed Coleman pleading for an end to "the Kafkaesque nightmare in which we find ourselves," the family is free, according to statements Thursday by the Pakistani military and the White House.
But little is known of the couple´s reasons for striking out to Central Asia in the first place, with seemingly no end game in focus.
"Only God knows exactly where it will lead or what all can be accomplished, seen, experienced or learned while we travel," Caitlan wrote in an email in July 2012 on the eve of her departure, according to Caitlan´s neighbor Holly Otterbein, who wrote an article for Philadelphia magazine last year.
"So we put ourselves in His hands."
Their adventures took them to Kyrgyzstan, Kazakhstan, and Tajikistan, where they befriended locals in the countryside and joined caravans with other travelers. They sent postcards home chronicling their adventures.
But they reportedly did not tell their parents they were going into Afghanistan.
´Hippy child´
Coleman grew up in the tiny community of Stewartstown, Pennsylvania. She is described by friends as soft-spoken, individualistic, an all-American sweetheart.
In September 2012, one month before her capture, she wrote to friends to describe her joy in "getting to know some of the most unique, quirky people I have ever met, and learning from them. It really gives you a different perspective …read more
Source:: The News International – Latest news
(Visited 5 times, 1 visits today)