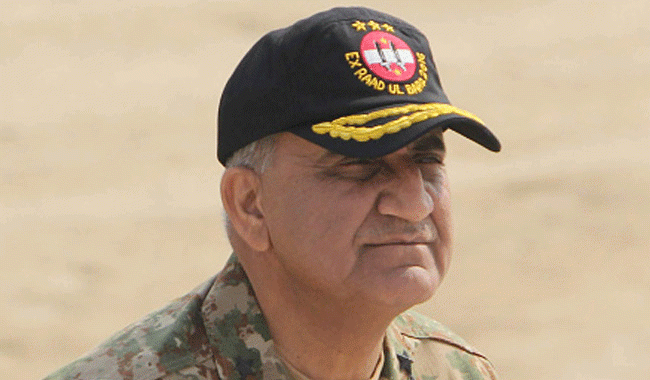 RAWALPINDI: Chief of Army Staff Gen Qamar Javed Bajwa on Sunday attended the funeral prayers of the soldiers martyred in yesterday's blast in Quetta.
The Commander Southern Command, Interior Minister Ahsan Iqbal, governor and chief minister of Balochistan also attended the funerals, an ISPR statement says
The Army Chief was briefed on the blast that targeted security forces vehicle in Pashin on Saturday night.
The COAS vowed to continue war on terrorism till the establishment of durable peace and stability.
He stressed on the need to work jointly by all the departments to defeat terrorism.
Gen Bajwa said that the nation would celebrate the Independece Day to pay tribute to the martyrs, who had laid down their lives to establish peace in the country.
Meanwhile, the COAS visited the injured being treated at the Combine Military Hospital Quetta and inquired about their health.
Earlier on Saturday night, 15 people, including eight personnel of the Army and seven civilians, were martyred and 32 others sustained injuries when a powerful blast targeted a military vehicle in the Balochistan capital.
The blast occurred at a bus stop in Quetta and the area caught fire soon after the explosion.
Source:: The News International – Latest news