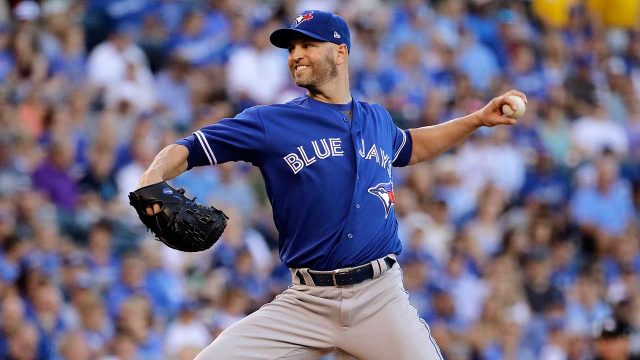 When the season began, the New York Mets thought they'd be fighting for first place this time of year. Instead, they could be one of baseball's busiest sellers before the July 31 trade deadline.
Surprisingly poor pitching and another string of injuries to top players have put the underperforming Mets (41-48) in an unexpected position: Coming off consecutive playoff appearances, they are 9 1/2 games out of a wild-card spot. Shipping off veterans like Jay Bruce and Addison Reed to legitimate contenders might be the only way they impact the pennant race.
"You can't just throw up the white flag and say the season's over. We can catch up, we can get back in the hunt and that's our plan. But we've got to go play well," manager Terry Collins said Sunday before a 13-4 loss to Colorado. "I don't think for any stretch of the imagination that this is over yet."
Two days earlier, as the Mets came out of the All-Star break, general manager Sandy Alderson acknowledged "things would have to go exceedingly well" during a 10-game homestand for the club to "change direction."
That sounds like a realistic front office resigned to procuring what it can for several pending free agents.
So while the rebuilding Chicago White Sox (Jose Quintana) and budget-minded Oakland Athletics (Ryan Madson, Sean Doolittle) have already cashed in assets, the Mets might not be far behind.
Need a dangerous bat in the outfield with post-season experience? Bruce and Curtis Granderson fit the bill.
A quality reliever who can set up or close? Reed should draw plenty of interest.
A first baseman …read more
Source:: Sportsnet.ca