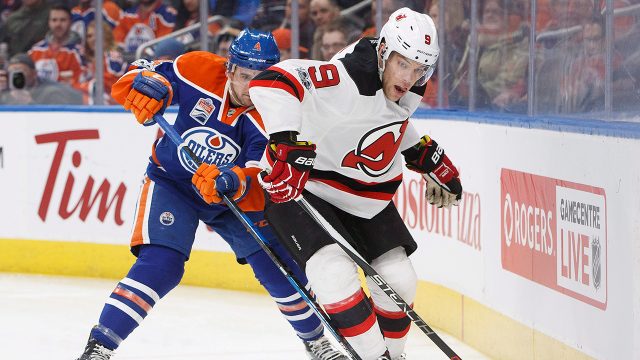 The Edmonton Oilers are officially back in the Stanley Cup Playoffs.
It's been a long time coming.
The Oilers needed to defeat the Los Angeles Kings in any fashion on Tuesday night in order to clinch a playoff berth, and they did just that with a 2-1 victory over the struggling Kings.
The last time the Oilers played post-season hockey was in 2005-06, when they skated all the way the way to the Stanley Cup Final before being bested by the Carolina Hurricanes in seven games.
Both teams missed the playoffs the following season—a first in league history. The Hurricanes would return to the playoffs in 2009, but the Oilers weren't so lucky. now more than a decade later, the pacific club has snapped the NHL's longest-running current post-season drought. (Funny enough, that title now belongs to the Hurricanes.)
The last time the Oilers made the playoffs, Daniel Powter's Bad Day topped the charts (a sign of things to come, perhaps?), The Departed won Best Picture, and The Real Housewives reality TV franchise began its long and dramatic tenure.
Now that Edmonton has officially earned the right to play spring hockey, let's take a by-the-numbers look at the path that (eventually) got them back to the playoffs.
Team stats
Regular season record: 339-423-99 in 861 games played. (That's a .451 points percentage.)
Goals scored: 2,177 (2.53 goals per game)
Goals against: 2,612 (3.03 goals against per game)
Number of skaters to play at least one game with the Oilers: 159
Number of goalies to play at least one game: 18
Number of coaches: 7
Craig MacTavish | 2000-01 to 2008-09
MacTavish would return to Edmonton in 2012 as senior VP of hockey operations before taking over general manager duties in 2013.
Pat Quinn | 2009-10
Quinn stayed with the Oilers for one more season, serving as …read more
Source:: Sportsnet.ca