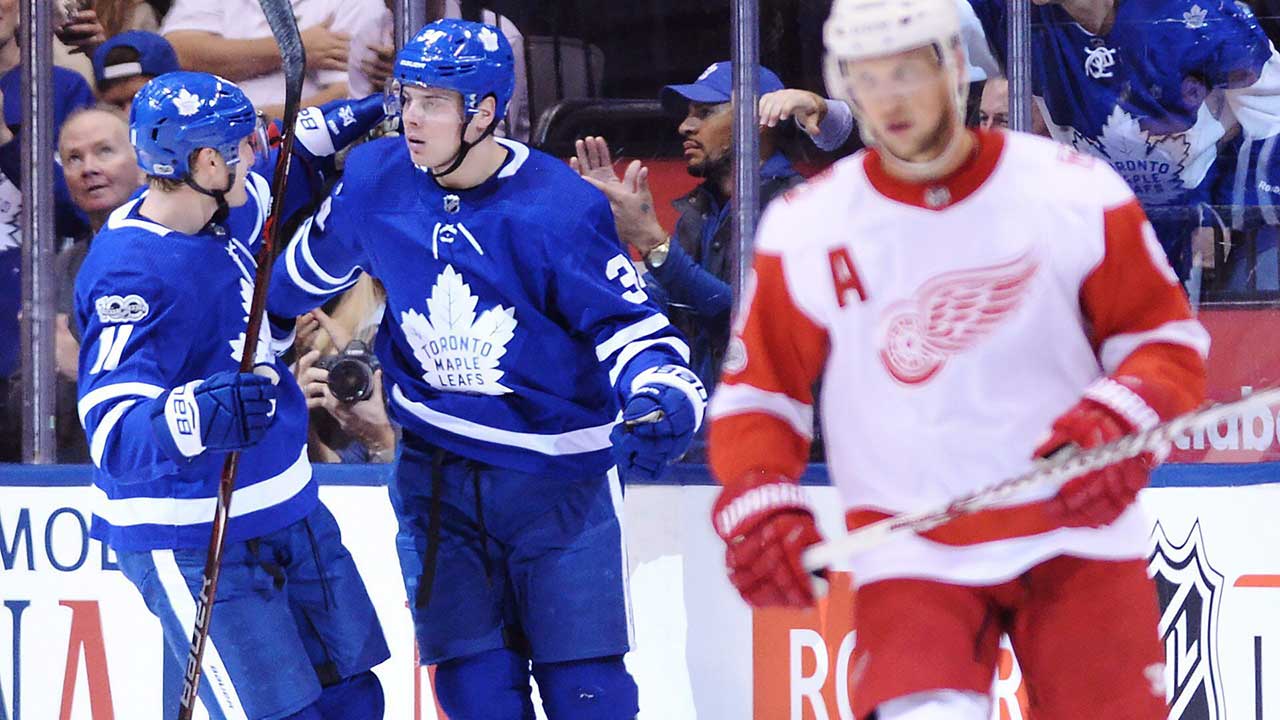 Canada lost rockstar Gord Downie on Wednesday, taken cruelly by cancer at only 53. The Tragically Hip are as important to Canadians as the game of hockey, and his death sent a ripple across the NHL.
To honour Downie and everything he meant for our country and our game, this edition of things we learned takes some inspiration from the songs that brought us together.
Thanks for the music Gord.
Maple Leafs rebuild ahead by a century
Wednesday saw another in a long history of battles between the Toronto Maple Leafs and Detroit Red Wings. These two teams go back more than 90 years but at this point in time, they are seemingly headed in opposite directions.
The Maple Leafs are now the betting favourites to win the Stanley Cup, while the Red Wings are getting credit simply for not being as bad as expected.
Leafs are only the 4th team since 94-95 to post 33+ goals in their first 7 gp. In 93-94 three teams did it… Including the Leafs.
— Stephen Burtch (@SteveBurtch) October 19, 2017
Getting to this point was a long and painful road for the Maple Leafs and their fans but it's paying off now. But Red Wings fans can't expect the same thing for their team, at least not any time soon.
Red Wings GM Ken Holland said earlier in the day that he wasn't interested in a rebuild despite missing the playoffs last season for the first time in 25 years.
"The rebuild is a long process to get to where you're elite, I'm talking six, seven, eight years. We're trying to be competitive," Holland said on Hockey Central at Noon Wednesday.
Well, the Maple Leafs showed on Wednesday that a …read more
Source:: Sportsnet.ca