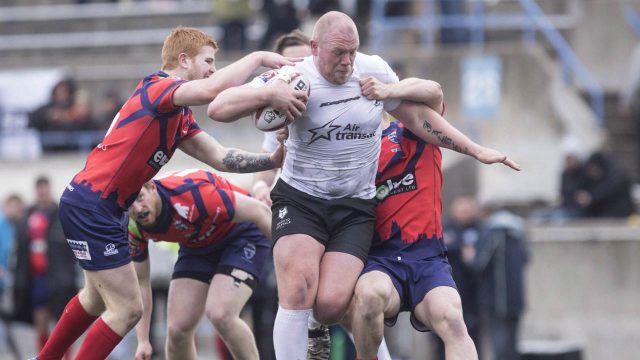 LANGFORD, B.C. — Canada posted three wins Saturday on home turf to remain undefeated at the HSBC World Women's Rugby Sevens Series.
Julia Greenshields, Bianca Farella, Ghislaine Landry and Natasha Watcham-Roy each scored tries as Canada beat Russia 24-10 in their final match of the day.
Canada defeated Brazil 33-5 and shut out France 33-0 earlier Saturday.
Canada, which won Olympic bronze last summer in Rio, faces England on Sunday in quarter-final action. The Canadians are looking to become the first host nation to win an event on the women's circuit.
Canadian coach John Tait said his squad opened the day with a somewhat tense effort against No. 11 Brazil. He said he wanted to see a smoother performance, but the squad improved throughout the day.
Tait said the team's achievement in Rio was an excellent learning experience for the players.
"They've just matured as a group," Tait said. "They've gotten better and they've been in pressure cookers before, so they are used to it."
He said the team is building depth and getting stronger as it prepares for the 2020 Olympics in Tokyo.
Farella said playing in front of a home crowd is special and invigorating but she agreed the team put too much pressure on itself earlier Saturday against Brazil.
She said the players are feeding off the energy of the home crowd where it feels like the 3,500 people in the stands are making the noise of thousands more.
"There's unnecessary pressure we put on ourselves to perform," Farella said. "But we did pull it together and really realized it's us on the field and we have …read more
Source:: Sportsnet.ca