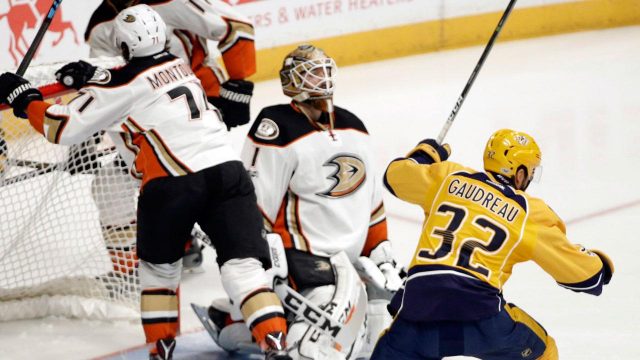 The Pittsburgh Penguins lead the Eastern Conference final 3-2 and have got to this point with a depleted and injured lineup. In Game 6, they'll continue on without at least a couple key players.
On Tuesday morning, Penguins coach Mike Sullivan said Patric Hornqvist, Tom Kuhnhackl, Chad Ruhwedel and Justin Schultz will all miss Game 6. Hornqvist, Kuhnhackl and Ruhwedel didn't even make the trip to Ottawa as they recover back in Pittsburgh.
Sullivan: "Hornqvist, Kuhnhackl, and Ruhwedel stayed in PIT. They are rehabbing there. Schultz is in Ottawa, but will not play tonight."
— Pittsburgh Penguins (@penguins) May 23, 2017
Sullivan said all were making progress. Kuhnhackl has missed the entire third round series, while Hornqvist has played one game, Schultz two and Ruhwedel four. Schultz and Hornqvist are the most impactful players of the four, with Schultz leading all Penguins defencemen with eight points in 14 games this post-season and Hornqvist scoring seven points in 13 games.
More from Sportsnet
Mark Gougeon
Source:: Sportsnet.ca