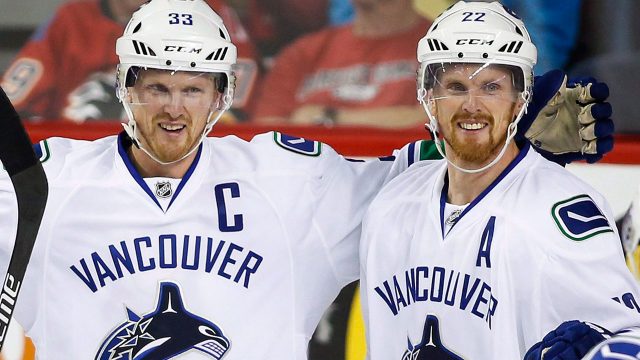 LAS VEGAS – The greatest show in Vegas is the Golden Knights hockey team. They're more popular than Wayne Newton and better than any expansion team in National Hockey League history.
The Vancouver Canucks were comped front-row seats Tuesday, where they watched the Knights' act – speed, directness, relentlessness – and were beaten 4-1 on the Las Vegas strip.
But the NHL, anywhere, is a pretty good act. Not many players get this stage. It's too bad that many Canucks seem ambivalent about keeping their place in the spotlight.
Yes, it's tough mentally to rouse yourself to play games in garbage time that are meaningless to everything but the draft lottery, which is what bad teams like the Canucks are doing in March.
But this also might be the best chance some of their players get to making the NHL or staying in the league.
Young players like Derrick Pouliot, Brendan Leipsic, Jake Virtanen, Nikolay Goldobin, Tyler Motte and Reid Boucher are trying to prove they belong. Other guys like Jussi Jokinen, Sam Gagner, Nic Dowd and Troy Stecher are trying to show they deserve to stay.
Vancouver Canucks on Sportsnet NOW
Want to livestream all 82 Canucks games this season? See how you can stream this + over 300 regular season NHL games with Sportsnet NOW.
LEARN MORE
In that context, these final games for the Canucks, who have lost seven straight, may as well be the playoffs.
"It's super tough," Canucks captain Henrik Sedin said of the mental challenge. "But again, there's no excuses for anyone to give up or give in. Frustrated is when you see guys who should be battling for spots, who should be excited to play in this league because it's a really tough league to play in. We can't take …read more
Source:: Sportsnet.ca