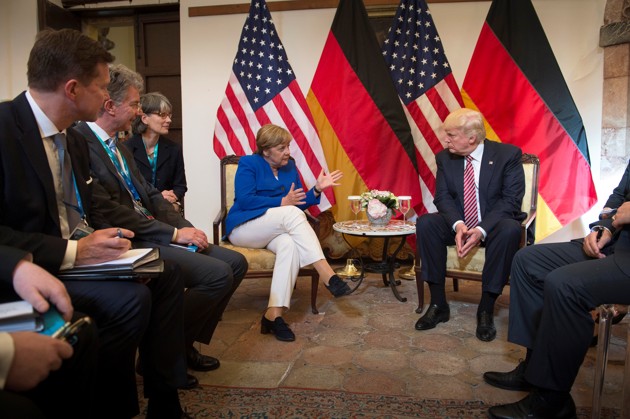 Today in 5 Lines
President Trump responded to an attack on Coptic Christians in Egypt, saying in a statement, "The bloodletting of Christians must end, and all who aid their killers must be punished." Trump's views on climate change are "evolving" after meeting with European leaders during the G7 summit in Italy, according to a top aide. Former Secretary of State Hillary Clinton delivered the commencement address at her alma mater, Wellesley College. Speaking at a conference on Wednesday, former House Speaker John Boehner said Trump's presidency has been "a complete disaster." Republican Greg Gianforte won the special election for Montana's open House seat, the same day he was charged for allegedly assaulting a reporter.
Today on The Atlantic
'Losing Planned Parenthood': The organization is closing one-third of its clinics in Iowa, offering a preview of what might happen nationally if Republicans succeed in defunding it. (Elaine Godfrey)
A Day to Remember: David Frum explains how four events that happened on May 25 define the Trump era.
AHCA and the Opioid Crisis: In its current form, the Republican health-care bill would worsen America's opioid epidemic by "diminishing both the prevention and the crisis-response functions of public health." (Vann R. Newkirk II)
Follow stories throughout the day with our )
Source:: <a href=https://www.theatlantic.com/politics/archive/2017/05/the-atlantic-politics-policy-daily/528387/?utm_source=feed target="_blank" title="The Atlantic Politics & Policy Daily: Like a G7″ >The Atlantic – Politics