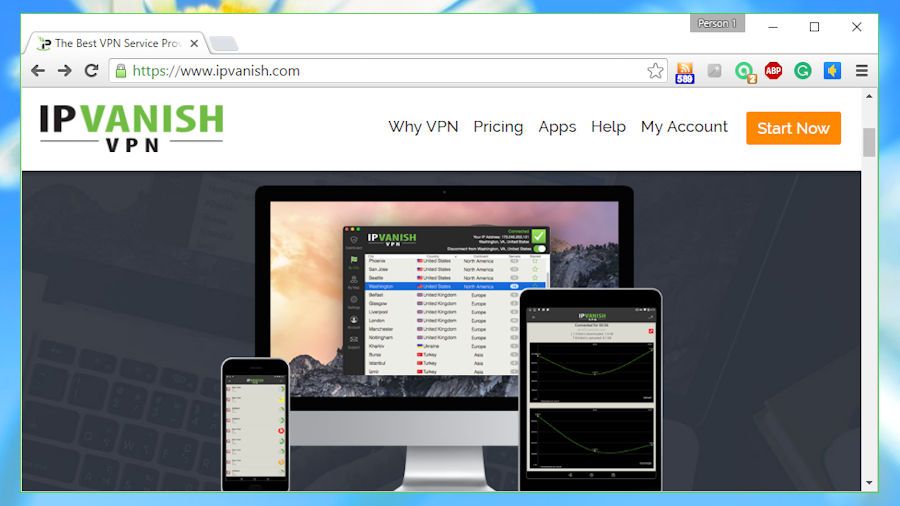 Remote working is a fast-growing trend worldwide that is seeing employees leave their offices and bring work home with them, with many even undertaking tasks on-the-go.
A number of gadgets have been released recently that make it easier to work at a cafe or while you're travelling, but while these may make you more productive they don't always protect your security online. By using a VPN to connect to the internet, your devices and personal data will remain secure even while you're working from the likes of public Wi-Fi hotspots.
Most VPN service providers offer services globally and thus charge in US Dollars rather than in local currencies, so we've listed pricing in Dollars for the sake of simplicity. Bear in mind that when you click through to the actual deals, you may find the prices automatically displayed in pounds, or whatever your native currency may be.
These are the best deals we found for helping to maintain your security while working away from the office:
1. IPVanish – From $62.28 a year
This VPN is a great choice for users looking to download large files as it supports unlimited P2P traffic and offers excellent download speeds. IPVanish has 700 servers across more than 60 locations with 40,000 IP addresses available to its users. This service also gives its users total privacy as the company keeps zero logs. IPVanish is currently running a promotion where new customers can get 57% off this VPN.
2. NordVPN – 24 months for just $69
NordVPN has 739 servers across 58 locations with support for up to six devices in use simultaneously. This VPN is very security-focused and its connections are secured with 2048-bit encryption, strong DNS leak protection, and an automatic kill switch is even included in case …read more
Source:: TechRadar – All the latest technology news