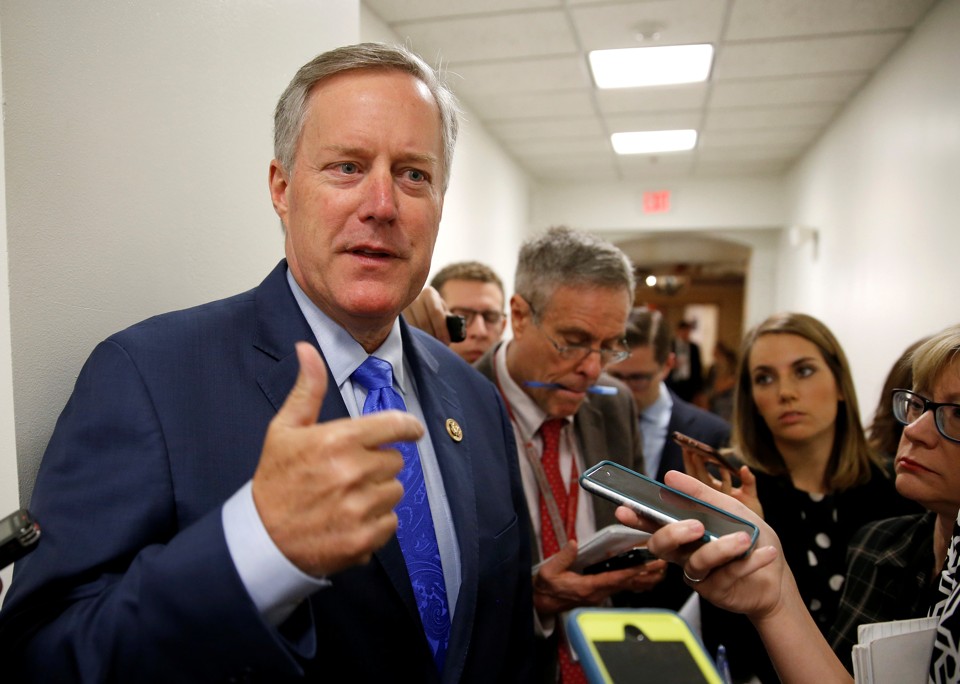 When Congress wants not to get something done—like, say, tackle hot button legislation that could prove awkward for certain members even to vote on—its favorite trick is to run out the clock.
Shucks! We so desperately wanted to pass this high-profile tax reform/health care plan/appropriations bill/take your pick, but we simply ran out of time. How disappointing.
You know they do this. I know they do this. More to the point, so does every lawmaker who has been on the job more than a couple of weeks.
The House Freedom Caucus has had enough. Appalled at how absurdly little legislative progress has been made this year—despite unified GOP control of the government—the ultra-conservative rowdies are pushing for the unthinkable: a cancellation of Congress's summer break.
On June 6, Freedom Caucusers called on leadership to keep Congress in session until at least a couple of key agenda items got passed. Since then, caucus chairman Mark Meadows has been banging the cancel-recess drum all over town.
"There are so many things that are a priority legislatively for Congress to get done, whether true health care or tax reform or a number other things, like infrastructure or fixing the VA," he told me Tuesday. "We took an official position primarily because the legislative calendar we've seen so far, as reflective of input from people we serve, has not been that robust. If that's a good way to put it."
An even better way to put it might be that the folks back home have made clear they're fed up with Congress's breath-taking incompetence.
"Confidence in Congress, whether it is a Democrat or Republican led Congress is at an all time low," said Meadows. "People believe that it doesn't matter which party is in power. It doesn't …read more
Source:: The Atlantic – Politics