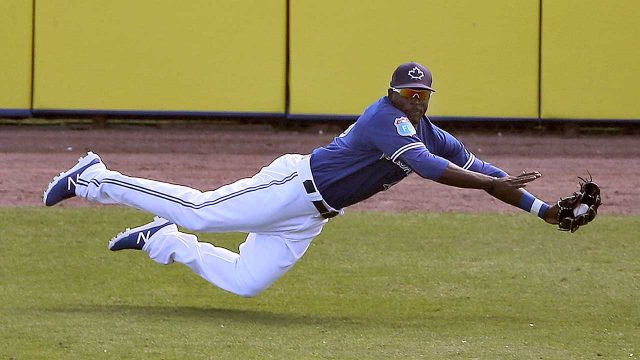 BALTIMORE — Welington Castillo hit a pair of homers, including a go-ahead two-run shot in the 10th inning, and the Baltimore Orioles beat the Toronto Blue Jays 5-3 Friday night.
Baltimore won for just the second time in seven games but is just a half-game behind the first-place New York Yankees.
Castillo tied the game 3-3 in the sixth with a towering two-run homer off Aaron Sanchez. The Blue Jays seemingly took the lead in the seventh when Baltimore reliever Darren O'Day struck out Justin Smoak with the bases loaded with two outs, but the ball got past Castillo, allowing a runner to score. After a manager's review, however, Smoak was ruled out because the ball hit him during the swing, per major league rules.
After Mark Trumbo singled with two outs in the 10th, Castillo followed with a home run off Jason Grilli (1-4). It was his first career game-ending home run. Mychal Givens (4-0) picked up the win for Baltimore.
The Orioles were coming off a 1-6 road trip where their starters struggled to go deep into games. Chris Tillman had not gone past five innings in either of his first two starts after returning from the disabled list (shoulder bursitis). This time, Tillman lasted six innings and allowed three runs on five hits with three walks and four strikeouts.
Toronto's Ezequiel Carrera started in place of centre fielder Kevin Pillar, who was finishing his two-game suspension for yelling an anti-gay slur at Braves' pitcher Jason Motte. The Blue Jays' Jose Bautista, who was loudly booed each at bat, had a single, reached base three times and scored a run.
J.J. Hardy …read more
Source:: Sportsnet.ca