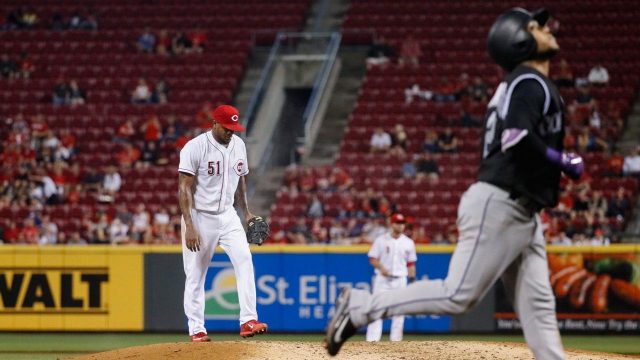 The last Canadian representative has exited the American Hockey League for this season.
The Toronto Marlies will head home for the summer after the Syracuse Crunch eliminated them in a seven-game second-round Calder Cup Playoffs series on Wednesday.
"The desire is that we're developing everybody to the best of their ability but also that we're teaching players that hockey goes to May and June," Marlies general manager Kyle Dubas said Friday, according to the team website.
Indeed, long spring runs have become the norm around Ricoh Coliseum.
The Marlies have advanced to at least the second round in five of the past six seasons. Last season the Marlies went to the Eastern Conference final after a franchise-record 114-point season before being eliminated by the Hershey Bears.
Aggressive work by Dubas and Toronto management reshaped head coach Sheldon Keefe's roster at the NHL trade deadline and the AHL roster deadline. Those moves turned around a season that had hit mid-season turbulence. Their record stood at 15-19-2-1 on Jan. 20.
Their turnaround resulted in a 42-29-4-1 mark that earned them second place in the North Division.
EASTERN CONFERENCE
Toronto's departure is the latest among the top echelon of the Eastern Conference.
The regular-season champion Wilkes-Barre/Scranton Penguins went down in the first round, as did the Lehigh Valley Phantoms (tied for second in the AHL with 101 points). Hershey, a 97-point team that was a Calder Cup finalist last season, fell in seven games to the Providence Bruins.
It all will set up an Eastern Conference final between Providence and Syracuse. Game 1 of the best-of-seven series goes Friday at Providence.
The Bruins, a team that plays a heavy, grinding style, continues an impressive run through the Eastern Conference. In defeating Hershey in Game 7 Wednesday they became the first team in one AHL post-season to win four elimination games on the road.
Leading the …read more
Source:: Sportsnet.ca