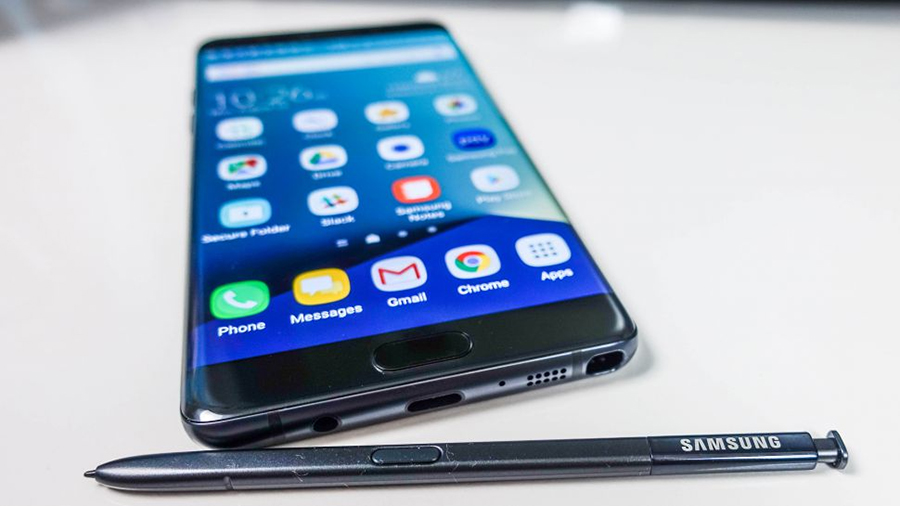 While the 6.2-inch Samsung Galaxy S8 Plus should appease most phablet fans, the Samsung Galaxy Note 8 is likely to have an even larger screen, along with twice as many rear cameras.
According to a research note by famed analyst Ming Chi Kuo and obtained by AppleInsider, the Samsung Galaxy Note 8 will have a 12MP wide-angle lens and a 13MP telephoto one on the back.
That may well mean that you can choose which lens to use for any given shot, much like you can on the LG G6, but the snapper also apparently has a 3x optical zoom, so you can zoom in without losing quality, and both sensors are expected to benefit from optical image stabilization, according to Kuo.
The setup sounds a lot like the one on the iPhone 7 Plus, but that phone only has a 2x optical zoom, and indeed Kuo claims that the Samsung Galaxy Note 8's camera will be "much better" and could potentially rival the camera on the upcoming iPhone 8.
Bigger screen, similar power
And it's not just the camera that Kuo has thoughts on. He also claims that the Note 8 will have a 6.4-inch QHD+ OLED display – all of which is believable, since the Galaxy S8 Plus already has a 6.2-inch QHD+ OLED screen.
Apparently it will have a full-screen design, so expect minimal bezel, much like on Samsung's latest flagships, and will also come with a rear-mounted fingerprint scanner, an iris scanner and an Exynos 8895 chipset. That's the same chipset as the Samsung Galaxy S8 has in many regions, though like the S8 we wouldn't be surprised if some countries get a Snapdragon 835 instead.
As ever, we should remind you to take all of this with a pinch of salt, but none of …read more
Source:: TechRadar – All the latest technology news