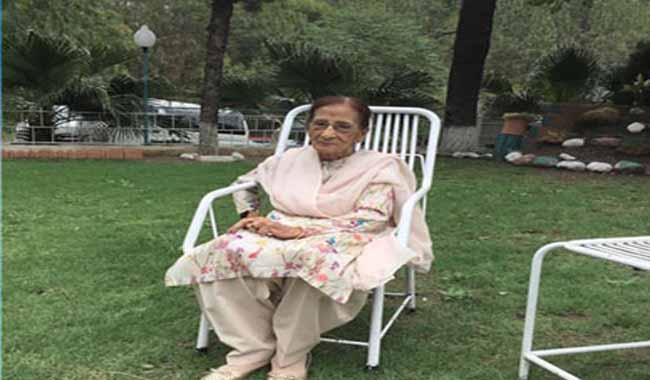 LAHORE: Renowned, Pakistan Independence movement worker, Fatima Sughra died after protracted illness on Sunday night.
She was 86. Her funeral prayer will be offered at E Block Johar Town after Zohr prayer and will be laid to rest at Miani Sahib graveyard.
Fatima Sughra won acclaim for her rebellion against the British rule during Pakistan movement when she pulled down Union Jack from the Civil Secretariat Lahore gate and hoisted green Pakistan Muslim League flag.
Fatima Sughra was a young girl of 14 years then and her courageous patriotic act of defiance is recorded in golden words in the history books.
She was awarded gold medal and Life Achievement Award by the government of Pakistan and Pakistan Movement Workers Trust in recognition of her services during the Independence movement.
Source:: The News International – Latest news